Understanding British Standard BS AU 145e
British Standard BS AU 145e, released on 28 February 2018, is the definitive technical standards and characteristics regulating the production and display of number plates of all motor vehicles in the country. The standard is designed exclusively for number plate manufacturers and their suppliers. The 145e is a replacement for BS AU 145d, which was released on 1 September 2001.
BS AU 145 is written, published and distributed by the British Standards Institution (BSI), the country's most respected certification body. BS AU 145e costs £85 for members and £170 for the public, and can be purchased from BSI's online store.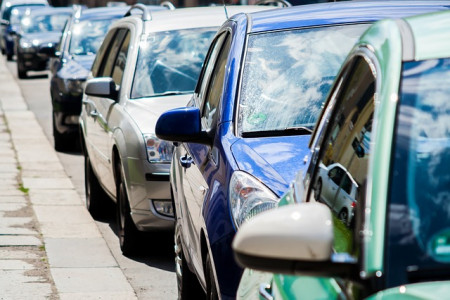 Contents of BS AU 145e
The technical standards contained within BS Au 145e covers various aspects of the manufacturing process, and are meant to ensure a high level of visibility and durability of all number plates affixed on vehicles used in UK's road network. Some of the specifications outlined in the standard includes (include, but are not limited to):
• Vibration, thermal cycling, reflective, impact and corrosion testing
• Photometry and retroreflective measurements
• Luminance, colorimetric and chromaticity analyses
• Environmental and artificial weathering tests
• Layout and lettering specifications
Differences between BS AU 145d and 145e
The two standards are largely identical, but the 145e incorporates several changes aimed at improving the effectiveness of the Automatic Number Plate Recognition (ANPR). Out of the average 27 million ANPR identifications daily, 1.2 million are believed to be false – hence the urgency for the 145e rollout. Aside from that, some of the other changes include:
• Character styles: Now limited to solid BS AU font (Charles Wright 2001). Previously, permissible styles include 3D, high line and carbon.
• Height of supplier/dealer name: Previously, the maximum height was 13mm. It has been reduced to 10mm.
• Testing: Two new tests, ANPR readability and resistance to abrasion, have been added to the process. Tests are to be performed at a BNMA approved facilities.
• Fixings: It is now discouraged. Under 145d, fixings are allowed provided the finishing colour does not conflict with the background colour of the plate.
Manufacturers, suppliers, and dealers are given a five month grace period to update all previously printed number plates for unsold vehicles in their storage. All 145d certifications on plates must also be updated to 145e.
Please note that there are separate specifications for cars, motorcycles and three wheeled vehicles.